When you're looking for a new SUV, it only makes sense to consider a Kia. A growing favorite in the SUV segment, Kia has made waves with its lineup of richly equipped and high-quality models. The mid-sized Kia Sorento is the perfect example.
One of the most popular new models in Kia's lineup, the Sorento has impressed drivers for years with its spacious interiors, impressive feature suites, and rock-solid driving abilities. As much as the Sorento has to offer, however, it's far from the only option in its segment.
Let's look at how the Kia Sorento stands up alongside competitors like the Honda Pilot.

Kia Sorento vs. Honda Pilot
The Honda Pilot hits the road with a stronger base engine than you'll find in the Kia Sorento. That being said, the new Sorento's engine options can reach a higher peak of performance than the Pilot's. The Honda Pilot? It peaks at 280 horsepower and 262 pounds-feet of torque. The Kia Sorento offers a 3.3-liter V6 can dish out 290 horsepower and 252 pounds-feet of torque.
In addition to its performance advantages, the Sorento also impresses with a superior array of features and options. These include a comprehensive warranty that's better than the Pilot's. A new Kia Sorento comes with a 5-year/60,000-mile basic warranty, as well as a 10-year/100,000-mile powertrain warranty. That can help your vehicle stay on the road in better shape for longer.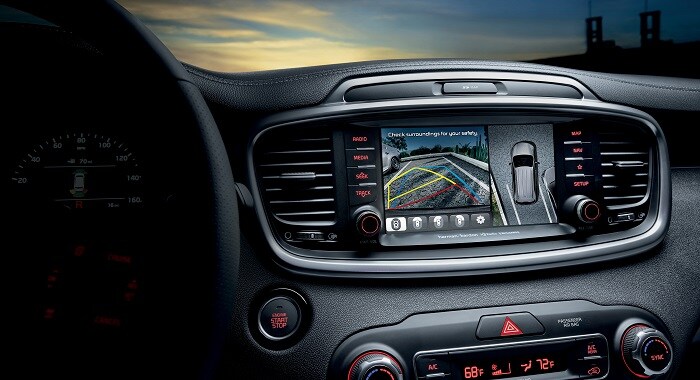 Come Find the Kia Sorento for You Today
Would you like to know more about the Kia Sorento? Are you keen on finding the right Kia SUV for you? Reach out to the sales team at Buchanan Kia today. We'd love the opportunity to tell you more about everything this new vehicle has to offer.